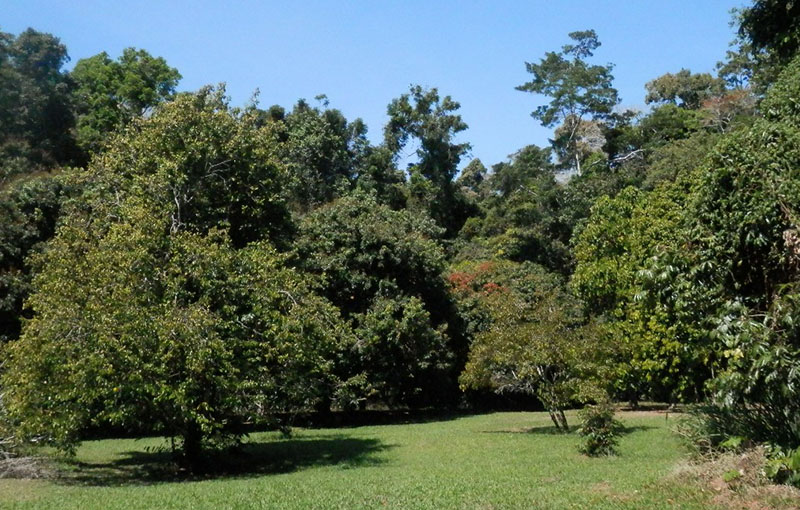 Kingfisher Park
The Lodge is set in 4.5h of rainforest grounds and is a birdwatchers and naturalists paradise. Situated at the foot of the Mt Lewis ranges at an altitude of 440m and near the town of Julatten the Lodge is 1.5 hours from Cairns in Tropical North Queensland.
Accommodation is available in comfortable self-contained units, spacious 2-bedroom villas and budget bunkhouse rooms, all with verandas overlooking the tropical gardens. Limited camping is available.
On-site guiding is provided by Carol and Andrew Iles who began guiding from Kingfisher Park in 1999 and built up a reputation for friendly, personalised service before buying the Lodge in February 2015. Guided morning walks around the property can be arranged or day-guiding around the local area; and maps are provided to help guests explore good bird spots on their own.
Around 230 species of bird have been seen within 1.5 kms of the Lodge and all the Wet Tropic endemics can be found within 15 kms. As well as birds other animals such as Amethystine Python, Striped Possum, Boyd's Forest Dragon, Platypus and many species of frog can be found within the Lodge grounds.
Your hosts at Kingfisher Park Birdwatchers Lodge are Carol and Andrew Iles.
Meet the Hosts
Host: Carol & Andrew Iles
Address: RN 6 Mt. Kooyong Road, Julatten QLD 4871, Australia
Phone: 07 4094 1263 (Int. +61 7 4094 1263)
Email: sootyowl@bigpond.com
Website: www.birdwatchers.com.au
Facebook: Kingfisher Park Birdwatchers Lodge