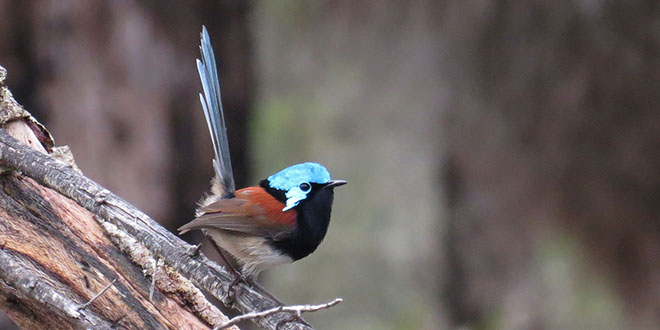 Peter Taylor's "Birding South West"
Based in the tall timber country, I specialise in the local endemics of south west Western Australia, namely Baudin's (Long-billed) and Carnaby's (Short-billed) Black-cockatoos, Western Corella, Red-capped Parrot, Western Rosella, Western Thornbill, Red-winged Fairywren, Western Spinebill, Western Wattlebird, Gilbert's (White-naped) Honeyeater, White-breasted Robin and Red-eared Firetail.
I conduct half day and full day tours for up to 4 passengers in an air-conditioned 4WD vehicle and offer free pick-up from local accommodation houses in Pemberton, Bridgetown and Manjimup. I also conduct a Full Day Perth & Environs Tour with free pick-up.
The woodlands, heathlands and coasts of the south west are also home to the endemic Noisy Scrub-bird and Western Bristlebird and other such sought after species as Western Whipbird, Rock Parrot, Southern Emuwren, Blue-breasted Fairywren, Western Yellow Robin, (Western) Crested Shrike-tit and Rufous Treecreeper. For these, I conduct tailor-made 3-4 day South West tours which may include visits to the Dryandra Woodland, Stirling & Porongurup Ranges and Cheynes Beach.
On request, I am available for private charter in other parts of Western Australia.