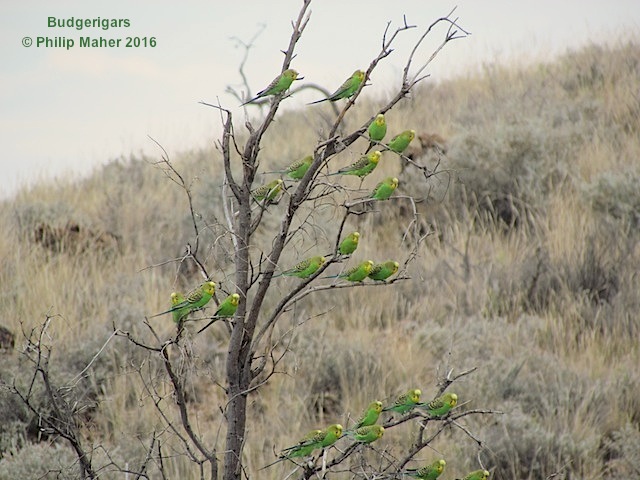 Australian Ornithological Services
Australian Ornithological Services has been running tours to South Australia for 30 years. Our Strzelecki Track Outback expedition was our first and remains our most famous tour. Entering SA from Cameron's Corner, we tackle the sand dunes down the Track, looking for Eyrean and Thick-billed Grasswrens, Grey Falcon and Letter-wing Kite, among many other species. In a good year, this area is carpeted in wildflowers and bands of budgerigars sweep across our path. Near Lyndhurst, we have the challenge that is Chestnut-breasted White-face. South to the Flinders Ranges, we search for Short-tailed Grasswren and further south again, around Morgan, while we are lunching under the majestic river redgums, we should see Regent Parrots. We explore the SA mallee for Red-lored Whistler, Slender-billed Thornbill and Malleefowl before crossing the border into the Victoria mallee. This tour is fully accommodated.
Check the trip report page for trip reports, checklists and photos.
Meet the Guide
Hosts:
 Philip & Patricia Maher Australian Ornithological Services P/L
Address: P.O. Box 385 South Yarra Victoria 3141
Phone: 03 9820 4223 (Int. +61 3 9820 4223)
Mobile: 04 1731 0200 (Int. +61 4 1731 0200)
Email: enquiries@philipmaher.com
Website: www.philipmaher.com