Recommended field guides and other useful books

The five leading Field Guides (in no particular order):
The Australian Bird Guide by Peter Menkhorst, Danny Rogers, Rohan Clarke, Jeff Davies & Peter Marsack
Field Guide to the Birds of Australia by Simpson & Day
The Field Guide to the Birds of Australia by Pizzey & Knight
The Slater Field Guide to Australian Birds by Peter, Pat & Raoul Slater
Field Guide to Australian Birds by Michael Morcombe
A web site for the Morcombe bird Field Guide; backs up the bird guide book with photos, videos, and bird song. Also, where & when to see these birds, current birding conditions. Shows other books by this author on birds, wildlife, flora, travel. Please check it out at: http://www.mmbirds.com
Other recommended books:
Shorebirds An identification guide to the waders of the world by Hayman, Marchant & Prater
Seabirds An identification guide to the seabirds of the world by Peter Harrison
Watching Wildlife Australia Lonely Planet
Finding Birds in Australia's Northern Territory by Donato, Wilkins, Smith & Alford
A Field Guide to Birds of North Queensland by Phil Gregory & Jun Matsui
Equipment & Other useful Resources for Australia
Lloyd Nielsen's Birding Australia
Created by a birder, for birders. Purchase online. Lloyd, a Life Member of Birds Australia, is one of Australia's top field ornithologists. He offers his unique directory Birding Australia published annually (in two editions ~ one designed for international birders visiting Australia, the other for Australians birding at home) as well as carefully selected, competitively priced bird song CDs, national and regional field and site guides, DVD Rainforest Birds of Australia's Wet Tropics, CD-Rom A Garden on the Wing (how to attract birds to gardens in Australia) and bird bookmarks depicting Lloyd's artwork.
You can also download an Australian Checklist.
For more information visit – Lloyd Nielsen's Birding Australia – Birdwatching Resource
Birdwatching Binoculars by Procular Australia
Procular is an Australian retailer specialising in binoculars for bird watching. They stock a huge range of birdwatching binoculars with over 200 binocular models from 15 leading brands. The binoculars are available for purchase via their online shop and delivery is free Australia wide.
If you are looking to purchase birding binoculars make sure to read their expert buyer guide on:
Best Binoculars for Bird Watching (Australia, NZ) – Procular
For more information visit – Procular – Optics Experts Australia
Helinox Swivel Chair by Helinox
Australian Good Birding Guide
Guidebooks through the birdwatching destinations in Australia by Ted and Alex Wnorowski:
Australian Good Birding Guide: NSW-ACT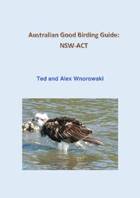 Australian Good Birding Guide: Tasmania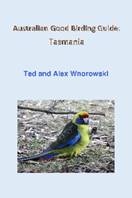 Australian Good Birding Guide: Victoria
These comprehensive books will help the reader select and navigate through each State's best birdwatching sites, whether well-known or less frequently visited, with some newly discovered by the authors. For each site, at the minimum, access details, habitat description, key bird species, and facilities are addressed. This is further augmented with personal birding records and travel experiences of the authors. Own observations are cross-checked and supplemented with verified sightings reported online.
Each book is available in print and e-book edition.
Printed version may be purchased directly from the Authors' website: https://www.australian-good-birding-guide.com
The e-books are offered by several retailers. Links to the retailers are provided at the authors' website.