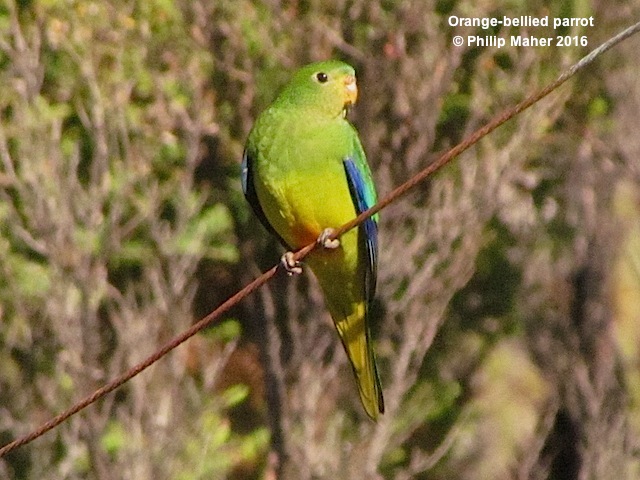 Australian Ornithological Services
Australian Ornithological Services P/L has been visiting Tasmania for the best part of a quarter of a century. We tour late January/early February on our annual scheduled Tasmanian bird endemics and mammal tour as well as run private tours to the Apple Isle.
We ferry over to Bruny Island for Forty-spotted Pardalote, visit Mt Field NP, the heathlands and button grass plains around Derwent Bridge for Ground Parrot, Striated Fieldwren and Tasmanian Devil, take to sea on a pelagic trip off Eaglehawk Neck and charter a majestic flight to Melaleuca in the southwest corner for the highly endangered Orange-bellied Parrot. Patricia's favourite tour. Trip reports on the Trip Report page of our website.
Meet the Guide
Hosts:
 Philip & Patricia Maher Australian Ornithological Services P/L
Address: P.O. Box 385 South Yarra Victoria 3141
Phone: 03 9820 4223 (Int. +61 3 9820 4223)
Mobile: 04 1731 0200 (Int. +61 4 1731 0200)
Email: enquiries@philipmaher.com
Website: www.philipmaher.com