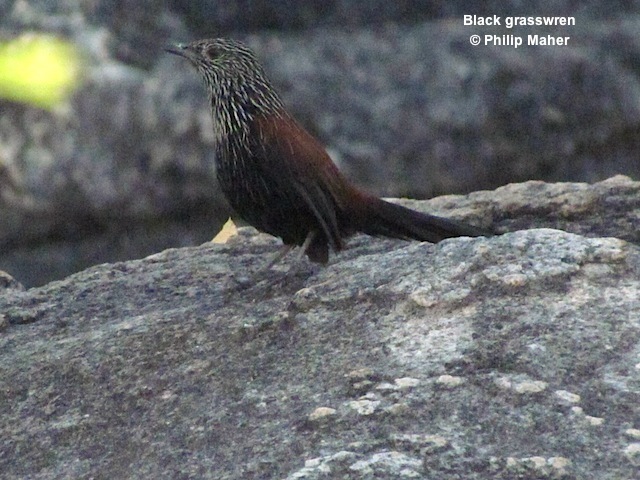 Australian Ornithological Services
Australian Ornithological Services Pty Ltd runs a South-West Western Australia tour most years in late spring or early summer. We have an excellent success rate with the notoriously tough endemics in the South West. The region is famous for its flora and cute mammals but equally renown for its great wines, which we sample.
Our annual Top End tour takes in Kununurra in the Kimberley region of North West Western Australia. The area is great for finches and we take a charter flight to the Mitchell Plateau for Black Grasswren. Traditionally AOS doesn't charge a guiding fee for the Mitchell Plateau day; the cost of the fixed wing and helicopters is shared among the group to keep what is an expensive day as cheap of possible.
We also take a cruise on Lake Argyle for Yellow Chat and lots of other species found on and around that vast body of water.
See our website for upcoming tours to the South West and North West of Western Australia.
Meet the Guide
Hosts:
 Philip & Patricia Maher Australian Ornithological Services P/L
Address: P.O. Box 385 South Yarra Victoria 3141
Phone: 03 9820 4223 (Int. +61 3 9820 4223)
Mobile: 04 1731 0200 (Int. +61 4 1731 0200)
Email: enquiries@philipmaher.com
Website: www.philipmaher.com