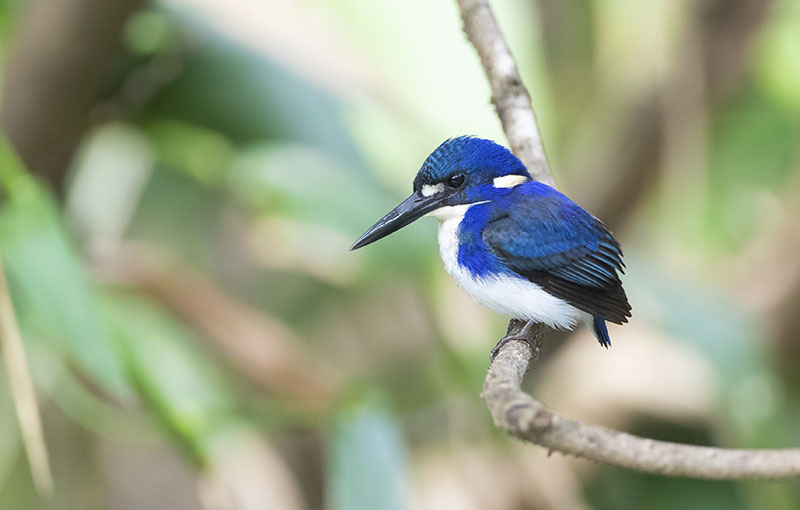 Daintree Boatman
Daintree Boatman Nature Tours provides 2 hour cruises on the Daintree River targeting highly sought-after birds, crocodiles and snakes. Cruises are conducted at dawn and dusk when wildlife is at its most active and the river is at its most scenic. Cruises are restricted to a maximum of 10 passengers with cruises tailored to the viewing and photographic hopes of passengers. Cruises are conducted in a small stable open vessel which allows great views and photography of wildlife. The vessel is equipped with an incredible electric motor which allows quiet exploration with passengers able to hear birdsong along the river. Additionally the electric motor reduces disturbance of wildlife often resulting in sustained close observations.
Key target birds include Azure Kingfisher, Little Kingfisher, Sacred Kingfisher, Great-billed Heron, Papuan Frogmouth, Black Bittern, Large-billed Gerygone, Shining Flycatcher and Spotted Whistling-duck. Bird sightings are regularly reported to eBird website. Saltwater Crocodile, Common Tree-snake and Eastern Water Dragon are also seen on most cruises.
Private cruises are available for those with a special interest such as wildlife photography.
Cruises depart the public boat ramp in Daintree Village.