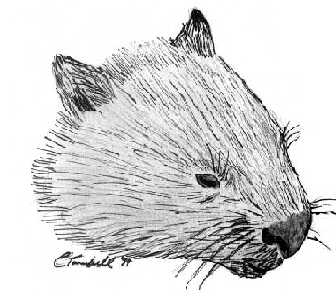 Gippsland High Country Tours
Small group ecotours and walks with local guides, Advanced Eco-Certification and over 25 years experience. At Gippsland High Country Tours we specialise in offering informative and relaxed tour experiences for participants who are curious about the natural world. Although every tour offers opportunities for birdwatching, the program also includes some dedicated birdwatching tours.
Our varied program of nature tours and walks (most 3-7 days in duration) explore Victoria's High Country and East Gippsland Regions including the Snowy River, Alpine, Errinundra, Croajingolong and Mitchell River National Parks. As well we visit the mallee region in Victoria's north-west with Hattah Kulkyne & Murray Sunset National Parks. Come and learn what makes these stunningly beautiful places so special and discover the variety of bird species found in each different environment.
Jenny and other guides are committed to giving you the best opportunity to gain an understanding of the wonderful places you visit.  You will come away not only feeling very refreshed, but also invigorated and better informed. Group size is small and personalised tours are always possible.
Relax and immerse yourself in nature choosing the level of activity that suits you from short easy ambles, through to more energetic walking experiences.  Most tours are fully accommodated, although if you prefer camping for a closer to nature experience, let us know.
Dedicated birdwatching tours have birdwatching as their focus, but the pace is slow and the emphasis is on enjoying the birds, not just ticking off sightings. Don't feel daunted if you are new to birdwatching. Novice birdwatchers are most welcome, just bring along a keen enthusiasm and appreciation of birds and you will enjoy the support and encouragement of your guide and other participants.
The small things matter on our tours too – some home style meals, a friendly caring atmosphere and of course your fellow travellers, who like you, will have an interest in the environment and a love of the outdoors. On any tour, more than half the participants are likely to be return clients, which says something in itself!
So whether you want a dedicated bird tour or a guided ecotour with a broad range of nature experiences, visit our website and have a browse or ring Jenny and discuss your interests.
For more information please contact us.