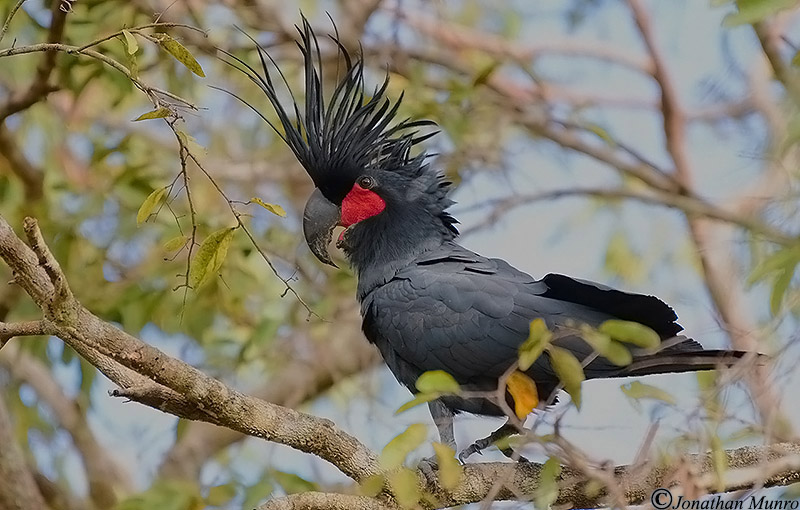 Wild Watch
Bird Watching  ●  Photography  ●  Platypus viewing ● Lumholtz's and Bennett's Tree-kangaroos  ●  Southern Cassowary  ●  Nocturnal Wildlife 'Spotlighting' ●  Kangaroo viewing (up to 12 species)  ●  Tropical Parrots & Kingfishers Reptiles & Amphibians  ●  Butterflies & Dragonflies  ●  Orchids & rare & primitiv plants.
Cairns and Misty Mountains – based.
Personalised bird watching and wildlife tours tailored to your interests, either fully accommodated/all inclusive or with guiding only; individuals and groups. Cairns, Atherton and Evelyn Tablelands, Misty Mountains, Ravenshoe, Daintree and Great Barrier Reef regions of Tropical North Queensland. Also Cape York/Iron Range, Lakefield, Georgetown and the Western Gulf Savannah, Darwin, Kakadu and Litchfield NPs, Lamington NP, Tasmania, Victoria and most other notable birding areas within Australia. Clients include well-known international birding companies, Audubon societies, university and zoo groups and film crews.
Wild Watch Australia offers the visitor an unparalleled opportunity to observe some of tropical North Queenslands unique birds and other wildlife in a diversity of habitats from the Great Barrier Reef to the globally significant highland rainforests and wet sclerophyll woodlands of the Misty Mountains.
Visit 'Warrigal', our 300 acre private highland rainforest and wet sclerophyll forest preserve situated at a 1,000 metres elevation in the Misty Mountains.
Over 230 species of birds including Golden, Satin and Tooth-billed Bowerbirds, Victoria's Riflebird, Southern Cassowary, Lesser Sooty, Masked, Rufous and 'Red Boobook Owls, Chowchilla, Fern Wren, Mountain Thornbill, Little and Azure Kingfishers, Blue-faced Finch etc…Resident mammals include Lumholtz's Tree-kangaroo, 12 species of possums (including the pale morph of Lemuroid Possum) Platypus, wallabies, Red-legged Pademelons, Musky Rat-kangaroo, bandicoots, Short-beaked Echidna and many other species.
Fully accredited tour operator (# 900273026)
Queensland Dept.of Transport approved vehicles.
All permits for restricted areas. (Permit # TVCA07735916)
Full insurance.
Meet the Host
Name: Jonathan 
Address: P.O. Box 707 , Ravenshoe, Queensland 4888, Australia  
Phone: (07) 4097 7408 (Int. +61 7 4097 7408)
Mobile: 0429 438 064 (Int. +61 429 438 064)
Email: info@wildwatch.com.au
Website: www.wildwatch.com.au